Foreword: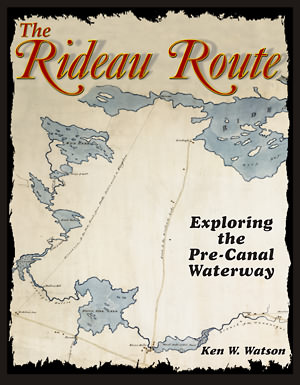 This is a highly abbreviated version of my book "The Rideau Route: Exploring the Pre-Canal Waterway," first published in April 2007. It is a glimpse of what the original Rideau route looked like prior to being flooded by the building of the Rideau Canal and also of the first surveys of the Rideau route. For those interested in all the details, the book, The Rideau Route contains a full description of the pre-canal waterways as well as transcriptions of three major pre-canal surveys, those of Lt. Gershom French in 1783, Lt. Joshua Jebb in 1816 and Samuel Clowes in 1823-24. This article will just be touching a few sections, to help explain how the Rideau has changed. Quotes in this article, unless otherwise cited, are taken from The Rideau Route.

I've broken out the article into separate sections – use the menu below the title or just press the Next Page Button.

For those interested in the full book, see the Books Page.