A Brief Primer on Digital Photos
by Ken W. Watson


This little section of my website will deal with the world of digital photography and digital photos. It will answer some of the basic questions about digital photography such as "What exactly is a digital photo", "What is DPI", and "How do I properly archive digital photos."



If you've arrived here because someone asked you for a 300 dpi/ppi or "high resolution" photo, then please read the What is DPI page first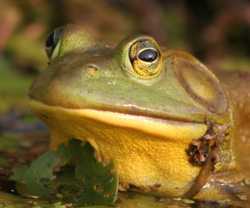 DIGITAL PHOTO PIXELS
You may have to wait a few seconds for the full sequence of 6 photos to load and play.

Keep your eye on the eye
At full zoom this shows the individual pixels that make up this photo.

The following are links to a series of articles that deals with various aspects of digital photography. Some was initially written for the specific use of digital photography in genealogy - but the information has application to all aspects of digital photography:

What is a Digital Photo - an article dealing with the basics of a digital photo - from pixels to common digital photo formats.

Storing Digital Photos - your only "negatives" are your computer files. Are they safe? Have they been backed up? Have you developed a "workflow" to ensure the preservation of your photos?

Labelling Digital Photos - digital photos have no back to write on - so how do you label them? The mysteries of IPTC and XMP metadata.

What is DPI - what exactly is meant by DPI or PPI when used for a digital photo? What is a "high resolution" photo? A brief primer of what makes up the quality of a digital photo.

The Myth of DPI - the DPI/PPI setting within a digital photo is misinterpreted by some to be a measure of that photo's digital image quality - but it has absolutely nothing to do with the quality of a digital image. More info about what really makes up the quality of a digital photo.

Printing at Home - don't downsample (resize) those images for printing - it's an easy mistake to make with some photo software. How to print while maintaining your pixels.

What Commercial Print Shops really Want - Some print shops, graphics designers and magazines are hung up on DPI. So given that DPI is meaningless in a digital photo, what do they really want? (hint: PPI).

Changing Digital Photo DPI - how to change the DPI of your digital photo without resizing the image. How to give a print shop what they think they want.

How to Change the Size of a Digital Photo - all about resizing and saving photos for specific purposes - archiving, printing, web posting, emailing.

Digital Photos Frequently Asked Questions - a little FAQ answering some common questions about digital photos.

Geotagging Digital Photos - a very brief introduction to adding geographic location information (latitude and longitude) to your digital photos.

Scanning - although this website is about photos taken with a digital camera - I get asked about scanning, where DPI does count. So, I've added a page with a bit of info about DPI and scanners.

Digital Images and Genealogy - genealogy these days has a large digital component. This section deals with the many issues of digital images and genealogy including: Camera or Scanner, Copying Old Photos, Visible Captioning, Choosing a Camera, Print Longevity and Sending Photos to Relatives. And of course, general digital photos topics such as how to store and archive digital photos is of great use to today's genealogist.

Photo Programs: I'm generally loath to recommend specific software, but some of the programs mentioned in these articles include: Many professional photographers make use of Adobe's Lightroom, but while excellent for RAW processing and colour management, as a photo organizer (thumbnail program) it's very slow (and also expensive) - Breezebrowser or XnView would be a better choice.