Kars (N118-116)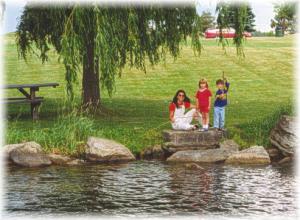 Originally known as Wellington, the tiny village of Kars is located on the west side of the river. Kars boasts a remarkable history ... among its many fascinating claims to fame is the little-known fact that wood from Kars was used to build furniture for the Titanic! There is a substantial public dock with a concrete launch ramp and limited docking space with depths of 6-9 feet (2-3 m). A general Store is an easy walk from the public dock.

Steven's Creek is accessible by shallow draft boats with minimum overhead clearance and leads to the Recreation Association grounds and a restaurant.

Events
The Kars Fair, (third week In July) is host to an internationally accredited dog show which attracts thousands of entrants from across North America. Tie up at the public dock or at Long Island Marine where you can request a free shuttle to the Fair.


---

Navigation notes
The stretch of the Long Reach from Kars to Nicolls Island is narrow and winding with few unmarked dangers.
---