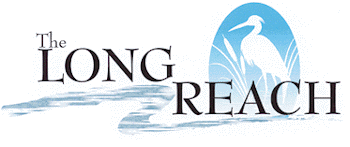 | | |
| --- | --- |
| | Welcome to the Long Reach, a tranquil 25 mile (40 km) stretch of the Rideau Canal Waterway. This site is set up as a travelogue, a discovery guide to all the interesting features the Long Reach has to offer. Take a moment to relax and take a virtual tour of the Long Reach. |
The Long Reach is the longest lock-free stretch of the entire historic Rideau Canal Waterway. It extends from the lock at Burritt's Rapids, to the locks at Long Island, just north of Manotick. The tranquil beauty of this stretch of waterway belies its close proximity to Ottawa.

Hydrographic Chart 1512, Sheets 2 and 3, covers the Long Reach.




Start the Tour

or
View a listing of services
For more information:
Long Reach Association
Box 41
Kars, ON K0A 2E0
Tel: (613) 489-2747
email: longisland@cyberus.ca
© 1999-2004 Long Reach Association
website design:
Watson Information Services